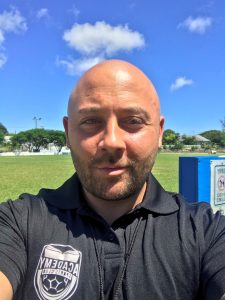 Paolo Musacchio
Coach Paolo joined Academy in 2020 coming from the UK, where he had
previously worked for Manchester City FC, Bury FC and various other
professional clubs in a variety of roles including academy and college
coaching, guiding players in both football and education.
Prior to this, Coach Paolo worked almost 5 years in the USA with the New
York Red Bulls, leading their Girls Technical Program and competing in
National Leagues and Tournaments such as the US Club National Cup, the
Jefferson Cup and the National Elite Women's Soccer Showcase. During his
time in the USA, Coach Paolo helped more than 70 players gain a college
scholarship to play football.
Coach Paolo holds both the UEFA A Licence and the USSF A Licence, and
supplements these with extensive other Football Coaching qualifications
from both the UK and USA.