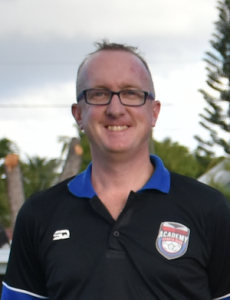 Martin Cooke
Coach Martin coaches Academy's Under 14 Jaguars team, and serves on the board of Directors of Academy Sports Club.
Martin holds a degree in Sports Studies, with specific focus on Sports Development. He was previously the General Secretary of the British Virgin Islands Football Association, sat on the Executive Committee for the BVI FA, and more recently, was the Director of National Programs for the Cayman Islands Football Association.
Martin is also a current St. Ignatius coach in the CUC Primary Football League.